Events
[Event] [Sacrifice Feast] Fashion Show with the GMs
Black Desert
2022-07-01 13:30
Comments 0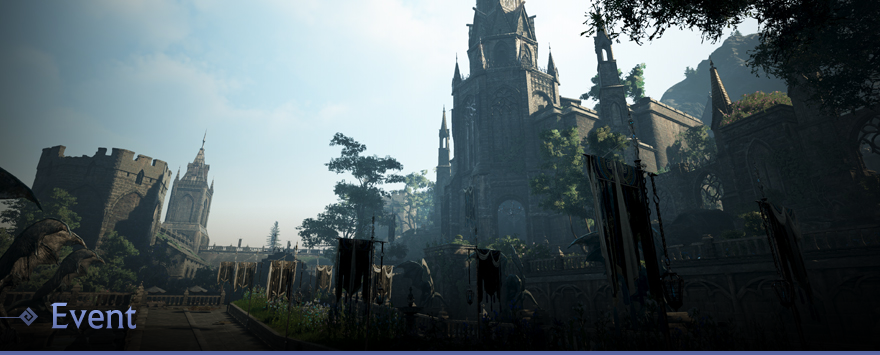 Event . Are You Black Desert's Next Top Model? (Feat. Fashion Show)
Want to show off your unique Black Desert character? It doesn't matter whether it's an amazingly dyed outfit, one-of-a-kind customization, or your entire guild's matching outfits. Just join us at O'draxxia, and let's create some unforgettable memories together! 
Then, we'll see you at O'draxxia on July 9 (Sat) at 17:00!
 

Near NPC Samaella in O'draxxia 
* Adventurers who participate in the fashion show will receive GM buffs! 
Fashion Show Guidelines

- If you want to showcase yourself on the runway, please whisper [GM]Iliyan between (Character name: Iliyan)16:30 – 16:50 to apply! When you whisper us, please send the following: 
  Family Name/Want to Participate in Fashion Show
* We may end the application period earlier than the period specified above.  
- If you want to join the fashion show, please follow the GM's instructions and wait in line until it's your turn. 
- When it's your turn, press the "Scroll Lock" button while facing the runway direction and walk slowly. 
- Once you're done, please head to the stands.