Updates
[Update] Abyss One Server Update – October 20, 2022
Black Desert
2022-10-20 17:00
Comments 0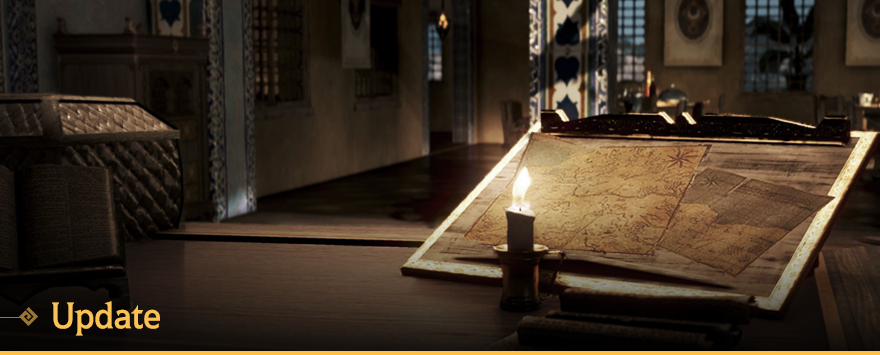 Greetings, Adventurers.
Here are the updates applied to Black Desert during the Abyss One server update on Wednesday, October 19. . Please refer below for more information about the updates.
● Fixed an issue where the rowboat during the "[The Magnus] Peaceful Vagabond" appeared in an abnormal location, making it difficult to board.
● Temporarily added an Abyssal Pearl to [The Magnus] Serendia's Golden Lion.
● Fixed an issue where the chariot for [The Magnus] Exploding Fireworks would appear in an abnormal location or would not be interactable.
● Improved [The Magnus] A Rowdy Crowd to allow you to complete it without having to connect the captured horse to the wagon.
We hope that you are enjoying your adventures in Black Desert!