Updates
[Update] [Hotfix] 12/23 Update Details
Black Desert
2020-12-23 00:00
Comments 1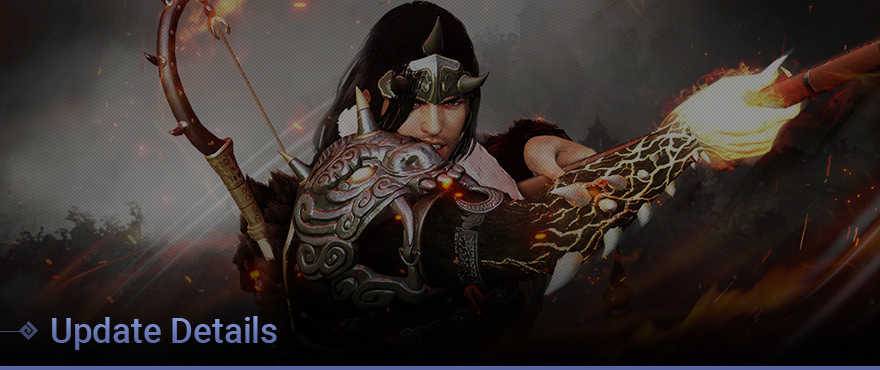 Hello Adventurers!
This is The MMORPG, Black Desert.
We have made updates to the game on 12/23
If you are accessing the game right now, you need restart for the changes to be applied.

Please refer below for the exact details regarding this update.
● Fixed the issues where the game would occasionally end to desktop.
● Added a new Combat Assistance feature in the game to help New Adventurers to during turning and movement when using basic attacks and certain skills.
- We recommend this feature to New Adventurers who has just begun exploring Black Desert.
- This feature can be enabled/disabled at Settings in the ESC menu under "Combat Assistance"
Setting Off

Setting On

Flowing Star

Affliction

Blooming Icy Thorns
● Fixed issues with Winter Season Challenges where the description was different from actual quest requirement.
[Nova]
● Fixed issue where Jump Attacks would consume stamina twice. Also fixed issue where character would halt when there is not enough stamina during a Jump Attack.
● Fixed issue where Quouratum's Charging skill would not activate after using a frontal Icy Fog skill.
We hope that you are enjoying your adventures in Black Desert.
Thank you!
Turkey&MENA Operation Team
Aimbot for newbies ... That's a Wizard Buff