Events
[Event] Dark Rift: Hexe Marie
Black Desert
2020-10-14 07:00
Comments 0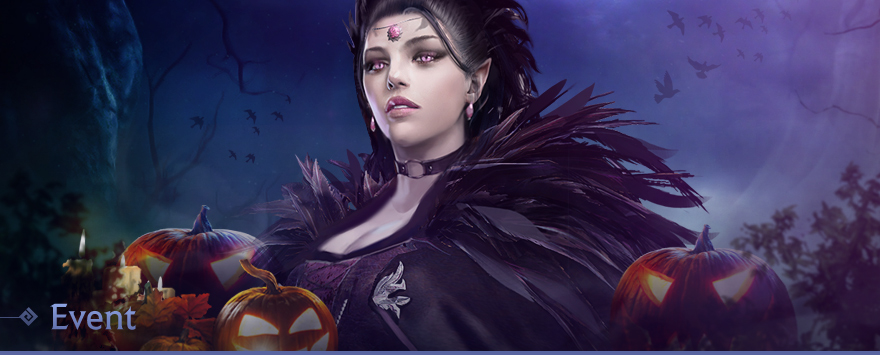 Hexe Marie has appeared from the Dark Rift!  
They say she holds the Remnants of the Rift, an item filled with ominous energy... Let's defeat Hexe Marie and find out!
Event. Dark Rift: Hexe Marie
Event Period 
- October 14, 2020 (Wed) after maintenance – October 28, 2020 (Wed) before maintenance 
Event Period 
① During the event period, Hexe Marie will appear at [Hexe Sanctuary]!
- Hexe Marie Appearance Period: 3 - 4 Days (Max)  
- Level of Difficulty: Difficult 
- Obtainable Rewards: Box of the Silent Dead, Remnants of the Rift 
Tip! The Remnants of the Rift is a special material that is required to craft the Blackstar weapons and defense gear.  
② You can also check if Hexe Marie has appeared from the "Dark Rift" menu.   
- View the Dark Rift menu by going to (ESC) -> (Adventure) -> (Dark Rift) or the Dark Rift icon at the bottom-right of the screen.  
- Dark Rift monsters can only be attacked by yourself and will not be visible to party members/other Adventurers.  
③ Open the Box of the Silent Dead to randomly obtain the items below.  
Box of the Silent Dead 

(Randomly Obtain Cron Stones or One of the Items Below) 

Laytenn's Power Stone

Ogre Ring

Eye of the Ruins Ring

Narc Ear Accessory

Valtarra Eclipsed Belt

Orkinrad's Belt

Basilisk's Belt

Ring of Crescent Guardian
- You have a chance to obtain Cron Stones or up to DUO (II) enhanced items.
※ Event Notices 
- Pearl Abyss reserves the right to change or cancel the event depending on circumstances. If changes are made, they can be found on this event page. 
- There may be restrictions on trading/selling event items, and they may have usage expiration dates and different binding settings. These items cannot be transferred or restored due to this reason. 
- Please refer to the in-game item description for details on whether the item is bound. Items that were sent or used as intended cannot be recovered. 
- Participating in the event using inappropriate methods will result in a cancellation/retrieval of your reward and restriction from the game. 
- If you have any questions about this event, please send a ticket through [Support > Submit a Ticket]. 
- Content not listed on this page follows the [Black Desert Event Rules].