GM Notes
[GM Note] 12/22 Conquest War Report
Black Desert
2018-12-28 00:00
Comments 0
Hello Adventurers!
We offer our sincerest gratitude to the players that were with us on the 49th Conquest War.
You can check out the detailed war report down below. The winners of each territory are listed in the following table.
   

    Territory  

 

  Winner Guild   

 

       Participants       

 

Tax

 

      Taxes Plundered    

 

Balenos

Atlântis

Proycon
Bushîdo
Atlântis
Neffex
Instinct
Possessed

4.879.310.140

-

Serendia

AnchoR

AnchoR
XCORP
IronHand
Vitsaus

4.213.898.528

396.178.493

Calpheon


KOTÑ

KOTÑ
VaeVictis
KotnAcademy

8.462.213.541

1.813.331.473
906.665.736

Mediah

VersusAttack

 

VersusAttack
Elysium
Unravel
ShutDown

 

11.680.854.701

 

530.947.940

Valencia

Disaster

 

Disaster
FairyTail
Horde
ZehirZemberek
Demoniac
Lunarium

 

      11.941.086.379        

265.357.475
[Balenos]
The participants in Balenos for this week were Proycon (occupying guild), Neffex, Atlântis, Bushîdo, Instinct and Possessed. At the beginning of the war, Atlântis gathered all the guild members and launched an attack on Bushîdo. All Bushîdo could do was trying to defend their fort. But their effort proved to be fruiless and Atlântis destroyed their fort by summoning their guild elephants to fight and ended the war for them.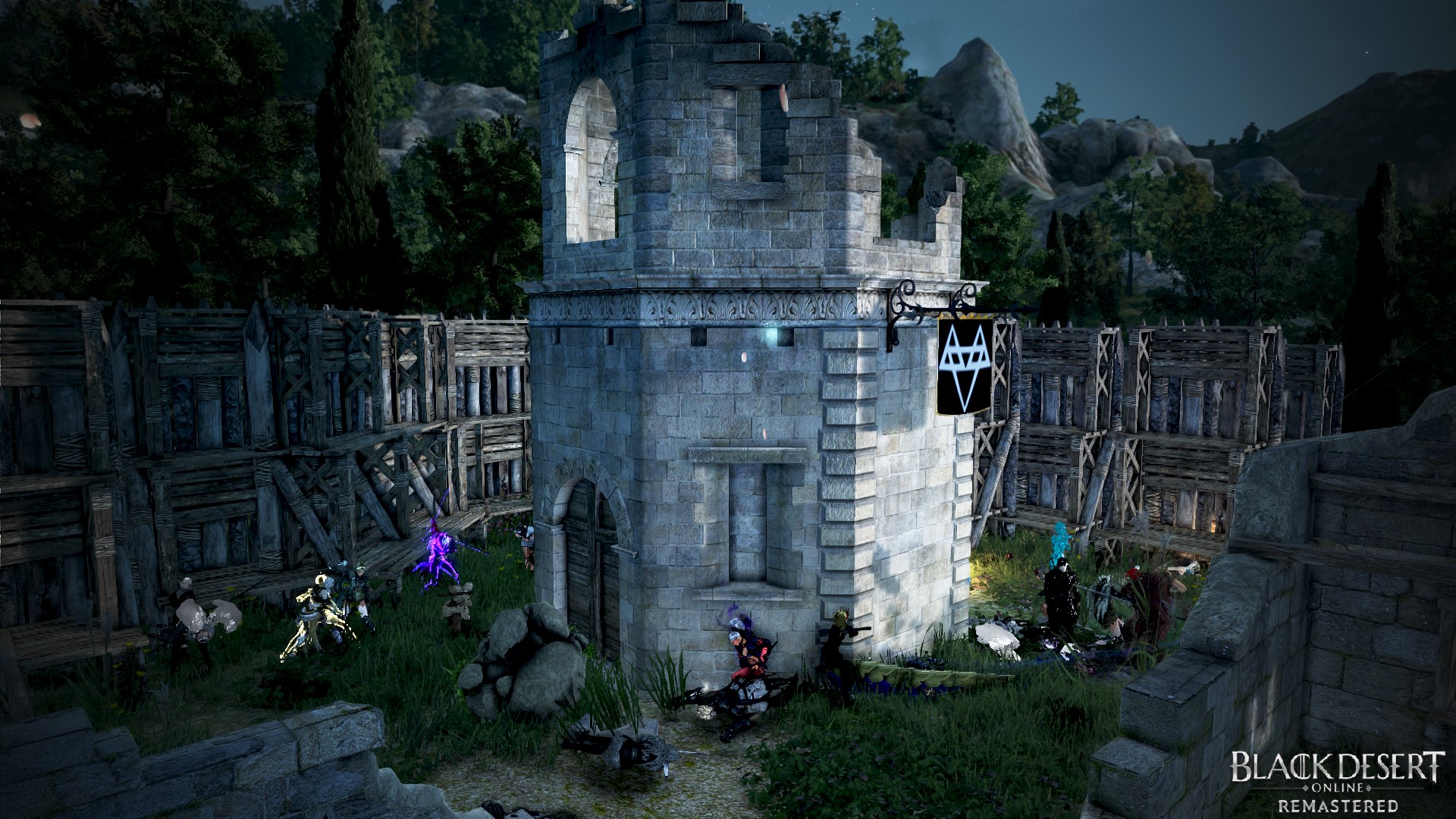 Atlântis then returned to their base and made necessary repairs and left their fort once again. Their target was Neffex this time. They destroyed Neffex's fort easily too and gained their second win of the night.
In the meantime, Possessed and Instinct were fighting with each other around Instinct base. After a close fight, Possessed managed to defeat Instinct. Then Possessed headed to last weeks winner Proycon's fort. Possessed again managed to defeat Proycon with a single, strong attack.
The last two survivors of the region were Atlântis and Possessed. Atlântis started the last fight by making a strong assault to Possessed forces. Even though Possessed tried to parry those attacks, Atlântis' forces were superior to them and destroyed their fort. And Atlântis became the new owner of Balenos region.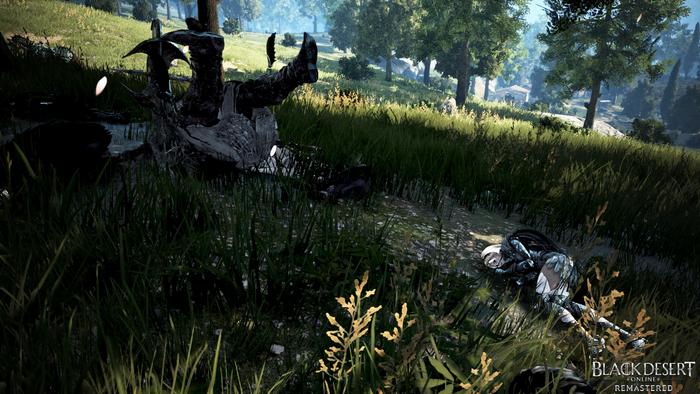 [Serendia]
This week's participants in Serendia were AnchoR (occupying guild), XCORP, IronHand and Vitsaus. War started calmly with each guilds were waiting around their forts. But then 3 guilds started to attack to Vitsaus and ignited the action. First AnchoR attacked with all of their units but Vitsaus succesfully defended their fort. After this successful defence Vitsaus started to move towards XCORP but they saw IronHand attacking them and were forced to go back to their base.
AnchoR again tried their luck against Vitsaus but couldn't penetrate through their defence and retreated. XCORP tried to defeat Vitsaus after AnchoR retreated but they were not able to do it either. Meanwhile IronHand was waiting on the bridge near their fort for a good opportunity to strike.
Vitsaus and AnchoR started another fight. Soon IronHand joined the fight too. Vitsaus had a very hard time against 2 guilds and lost their fort fences.
While their fences were destroyed, Vitsaus' players resurrected and tried to start a counter attack but this time XCORP were there to attack them. They parried this attack too and headed to XCORP fort again. Seeing this AnchoR attacked to Vitsaus and soon IronHand joined them with their elephants and once again Vitsaus were forced to return to their base.
They faced AnchoR and XCORP's long range attacks by using their guild cannons. After a while Vitsaus left the base to confront their enemies and AnchoR and XCORP used this as an opportunity to make a last attempt and destroyed Vitsaus' fort. After this win, XCORP went back to their base but AnchoR didn't stop and attacked IronHand. They easily defeated their enemy and ended the war for them.
Last surviving guilds stayed within their forts and made some recoveries in their base. Then AnchoR marched to XCORP base. Just one assault was enough for them to destroy XCORP and AnchoR maintained their rule over Serendia for another week.
[Calpheon]
This week's participants in Calpheon were KOTÑ (occupying guild), Vaevictis and KotnAcademy. As the war began, KOTÑ quickly gathered their forces in Calpheon castle and attacked to Vaevictis. Vaevictis wasn't strong enough to defend against these attacks and lost their command post and left the war.
After this clash, KOTÑ and KotnAcademy stayed calm and didn't make any moves. After these silent moments, KOTÑ headed towards KotnAcademy and KotnAcademy didn't make any defense moves, letting KOTÑ destroy their command post easily. So KOTÑ maintained their rule over Calpheon this week.
[Mediah]
The participants in Mediah for this week were VersusAttack (occupying guild), Elysium, Unravel and Shutdown.
VersusAttack divided their forces into 2 and sent them to attack Unravel and Shutdown simultaneously. They managed to penetrate through their enemies defenses and defeated them both.
Without losing any time VersusAttack headed towards Elysium and they easily succeeded at destroying their command post too. With these quick victories, VersusAttack extened their rule over Mediah to consecutive 14th week.
[Valencia]
This week there were 5 contestant guilds again the defending champion, Disaster (occupying guild); Horde, FairyTail, ZehirZemberek, Demoniac and Lunarium. But still there wasn't much competition and it was a short war.
Disaster splitted their forces into many units and attacked to all of their opponents starting with Horde and then to Lunarium, Demoniac, Fairytale and ZehirZemberek. They didn't face any resistance and defeated all of their enemies. So Disaster continued to rule Valencia region easily.
Thank you for your support and participation!
See you on the next war report.
-Turkey and MENA Operation Team-